Good morning friends and God bless ..
Here in the south it is the norm in the summer fall months for hurricanes coming in ,but novenber!I can see the beginning of the cloud lines already.They look like the have been tore up,so easy to spot in the sky.There is a light breeze blowing around but they will soon pick up to i think they are saying like 25-35 mile and hour winds here.I love it like that!!!When the storms are not damaging i love it.You can watch the clouds go counter clock wise ,the rain sheets, and the wind blowing through the pines.I love that sound.Or let's say i love the sound in 50 mph winds and less...when they get up higher it begins to sound like monsters growling VERY LOUDLY!The night Ivan came through a few years ago,that was the most horrifying sound i had ever heard.Between growling monsters,trains and semi trucks, i prayed all night.These things i love can be bad sometimes..lol..But if you have never experianced a hurricane in the rural wooded areas..Lets just say..The sound is so loud you'll be up for the duration.My brother lives in town and said that night he stood out on the porch when he could and just listened to it,was not bad at all!I said come here next time if you want sounds...lol..My mom says wind through the pines is the most lonesome sound she has ever heard,makes her want to cry.Strange how one sound can be different to the hearer.There will be some flooding in some areas i know,so be careful all!Pasagoula miss. to indian pass florida has hurricane warnings up..so that puts us in the middle with a persistant east wind.It is still 125 miles of coast with 2 inches falling an our..This one is not much worrying anyone ,i am grateful for this.We have been blessed here this year.
What are your holiday plans?We will have thanksgiving i am sure at mom's house.Christmas shopping has begun and some of us frugal folk i see are done with shopping!You go girls.....I am a little behind this year.I have some of the things for the kids but not through.I am going to do a shout out post next week and spotlight the bloggers i have blessed to win extra holiday gifts from this year!!!!They have been a blessing to me and i want to make sure i acknowledge them all!!So look for that...
have you been entering giveaways?If not you should!And for those of us who do you should think about a shout out post for the blogs as well..Spread the word about them.
I will be entering giveaways good lords will throughout the day and will be updating this blog when i get them done so keep checking or just check back later this eveing to see all of them.Want be a lot that can be done today outside with the rains so i will get some ME TIME ..I ask God ahead of time to bless the works of my hands on the computer..Yep!I pray over my giveaways i enter...God is soooooooo good..Hope he is your father as well.Jehovah is awesome..Jesus and holy spirit,Just blessed to know and love them!
Take care through out the day readers and down here in the south watch out for flooding and dead trees that may be falling in the wind gust!
Blessings to you all,
Betty R~Starting Again
~~~~~~~~~~~~~~~~~~~~~~~~~~~~~~~~~~~~~~~~~~~~~~~~~~~~~~~~~~~~~~~~~~~~~~~~~~~~~~~~~~~
GIVEAWAYS POSTED BELOW!!!!!
~~~~~~~~~~~~~~~~~~~~~~~~~~~~~~~~~~~~~~~~~~~~~~~~~~~~~~~~~~~~~~~~~~~~~~~~~~~~~~~~~~
penelopesoasis
The Waterpik Ultra Dental Water Jet- Review and Giveaway! ends nov 16th!
5minutesformom
Win A Rock Candy Princess Electric Guitar Pack!We have one Debutante Rock Candy Princess Guitar Pack, retail value $199.99, to give away to one lucky reader!Entries are open from Thursday, November 5th through Monday, November 30th at 12pm EST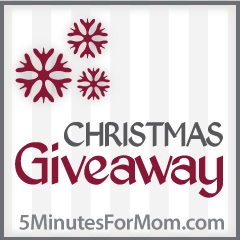 ========================
5minutesformom.com-$150 Shopping Spree in Our Two Stores

===========================
juststopscreaming-Taster's Choice Instant Coffee Break Giveaway Kit 11/10/09
nateandjakeandme-young scientist kit!endsNovember 9th at 11:59 PST
agiveawayaddictedmommy homepage!
-------------------------
nateandjakeandme classic toys giveaway!
nateandjakeandmeWIN IT!: One of my LUCKY readers will win an Organic Cotton Quilt ErgoPouch (ARV: $81)
thanks to ergo pouch
bethouaknight-A Thankful GIVEAWAY-November 14, 2009.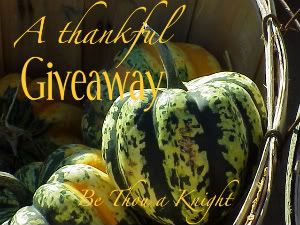 =================
browncouchevents
Out Of The Box Game (enter by 11/14/09 11:59 pm EST)
iheartfrutopia has a lovely giveaway going on until nov 15th! click now
WIN A $50 GC to Novica!!
==========
momsbalancingact(click here)
and
zerowater
are giving us a chance to win at Holiday Extravaganza #6: ZeroWater Review and Giveaway
raveandreview enter here
Bei Bambini MEGA Giveaway + Discount Code! (Over $600 ARV!)
And now for the Giveaway...
Bei Bambini and Jeanine Johnsen were so incredibly generous as to offer one Rave and Review reader a prize pack valued at over $600! This gift bag is specifically for GIRLS aged 18-24 months from Bei Bambini's Fall/Winter/Holiday line. So, what if your little one is in size 0-3m, or you're pregnant and just starting to show? This is the kind of prize pack that can be stored for years and still be classically cute when your child grows into it!
Included in this prize pack is the following:
A-Line Dress (Burnt Orange Cord/Hand Embroidered Mallards) $69
A-Line Dress (Cocoa Cord/Hand Embroidered Whales) $69
A-Line Dress (Red Cord/Hand Embroidered Snowflakes & Snowmen) $69
A-Line Dress (Tan Cord/Horse) $69
Euro Shirt (White/Snowmen) $34
Euro Shirt (White/Whales) $34
Ruffled Turtleneck (Cream) $32
Basic Tee (Hot Pink) $28)
Ric Rac Overalls (Cocoa Cord/Hand Embroidered Whales) $58
Smocked Dress (Tan Cord/Horses) $139
Again, these items are all in the baby/toddler Girl 18-24 month size range!